Welcome to Capitaland Chorus
We're back! In person rehearsals resume on Tuesday, January 25th, 2022 at 7pm at Pine Grove Methodist Church in Albany (see event for more details).  Masks are required.
Holiday Harmonies
Holiday Harmonies on December 12, 2021 was a great success! Capitaland Chorus and quartets performed for a full house and collected more than 400 nonperishable items, plus cash for the Pine Grove food pantry!  We wish Happy Holidays to all!!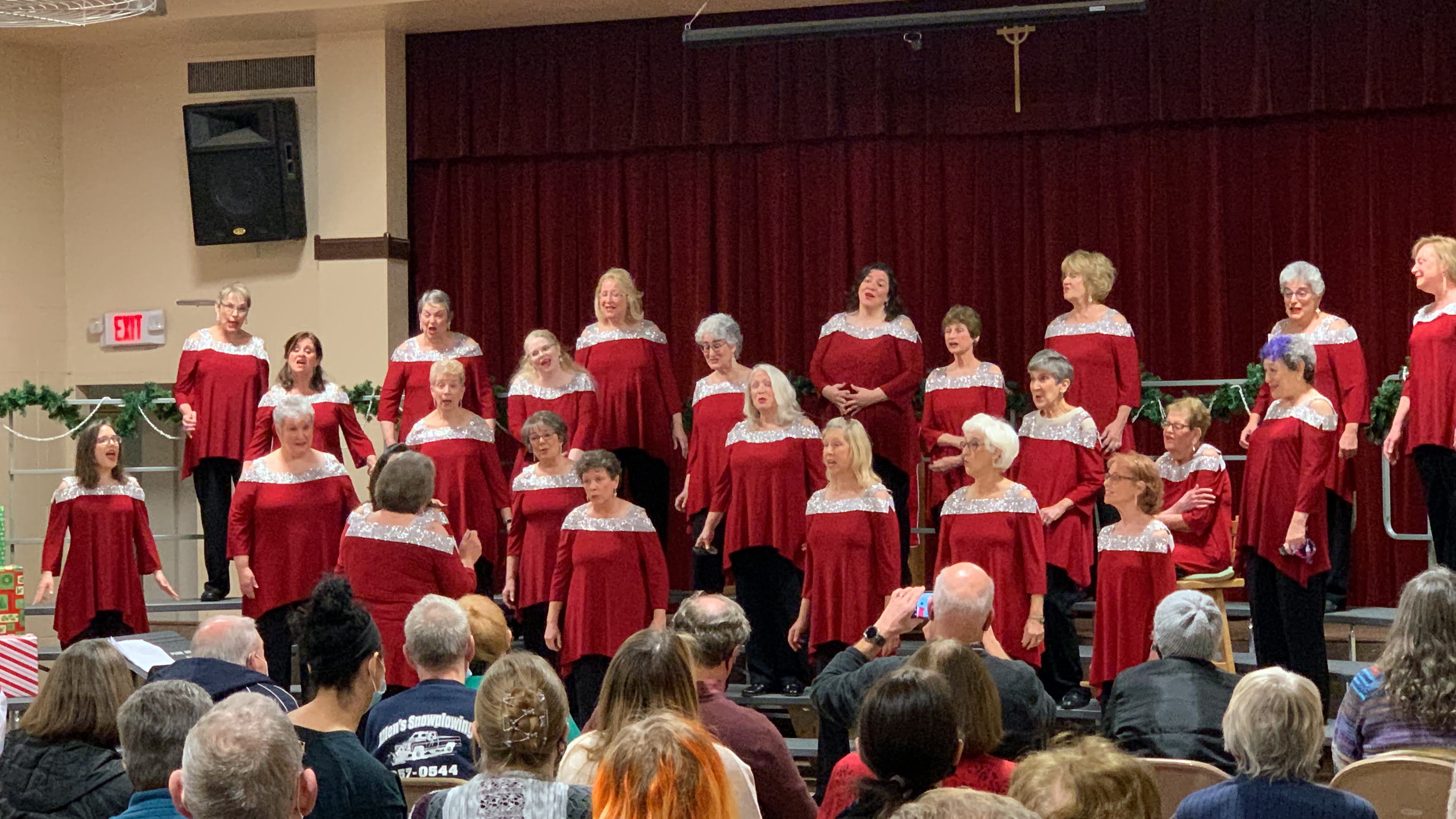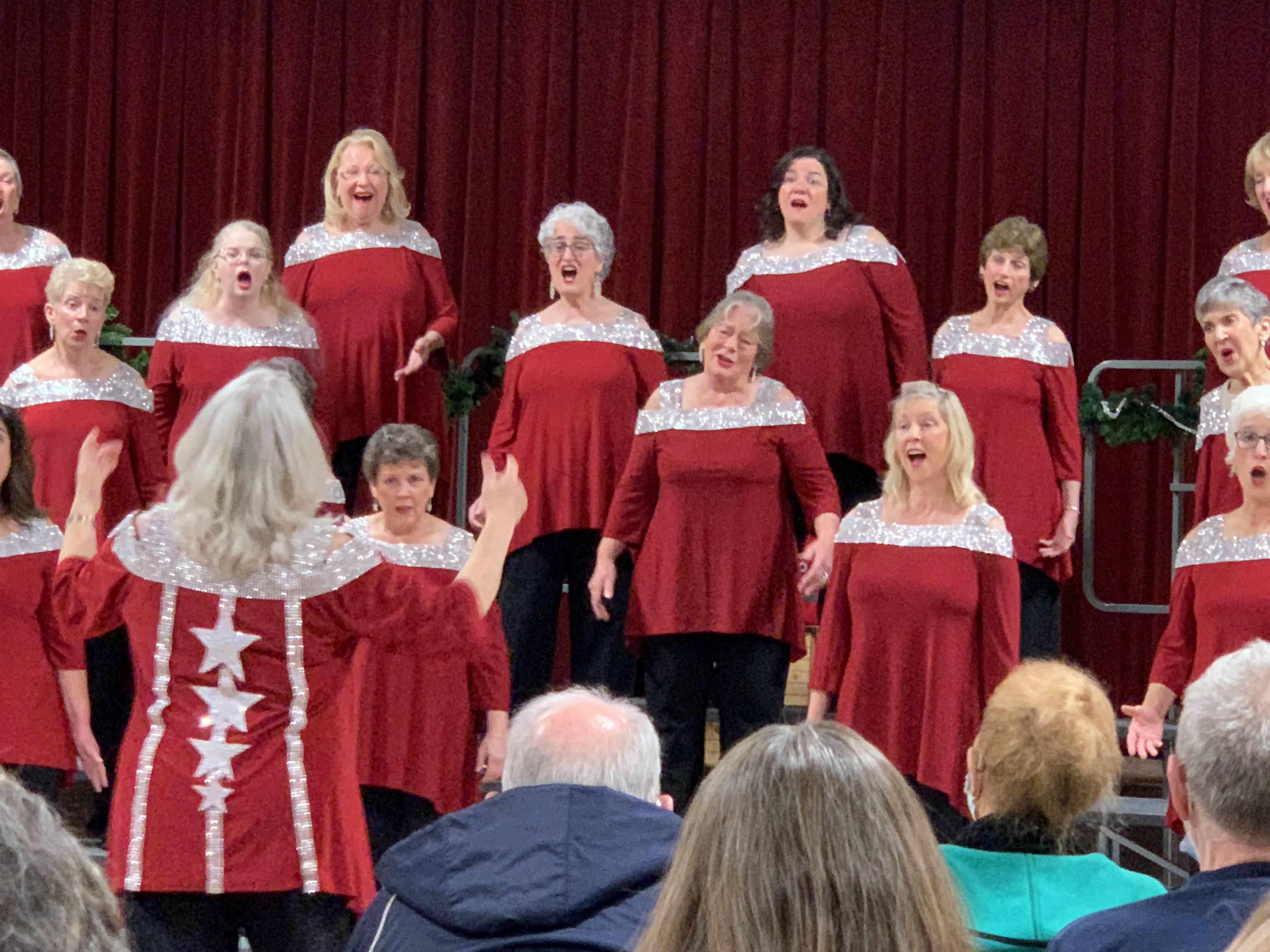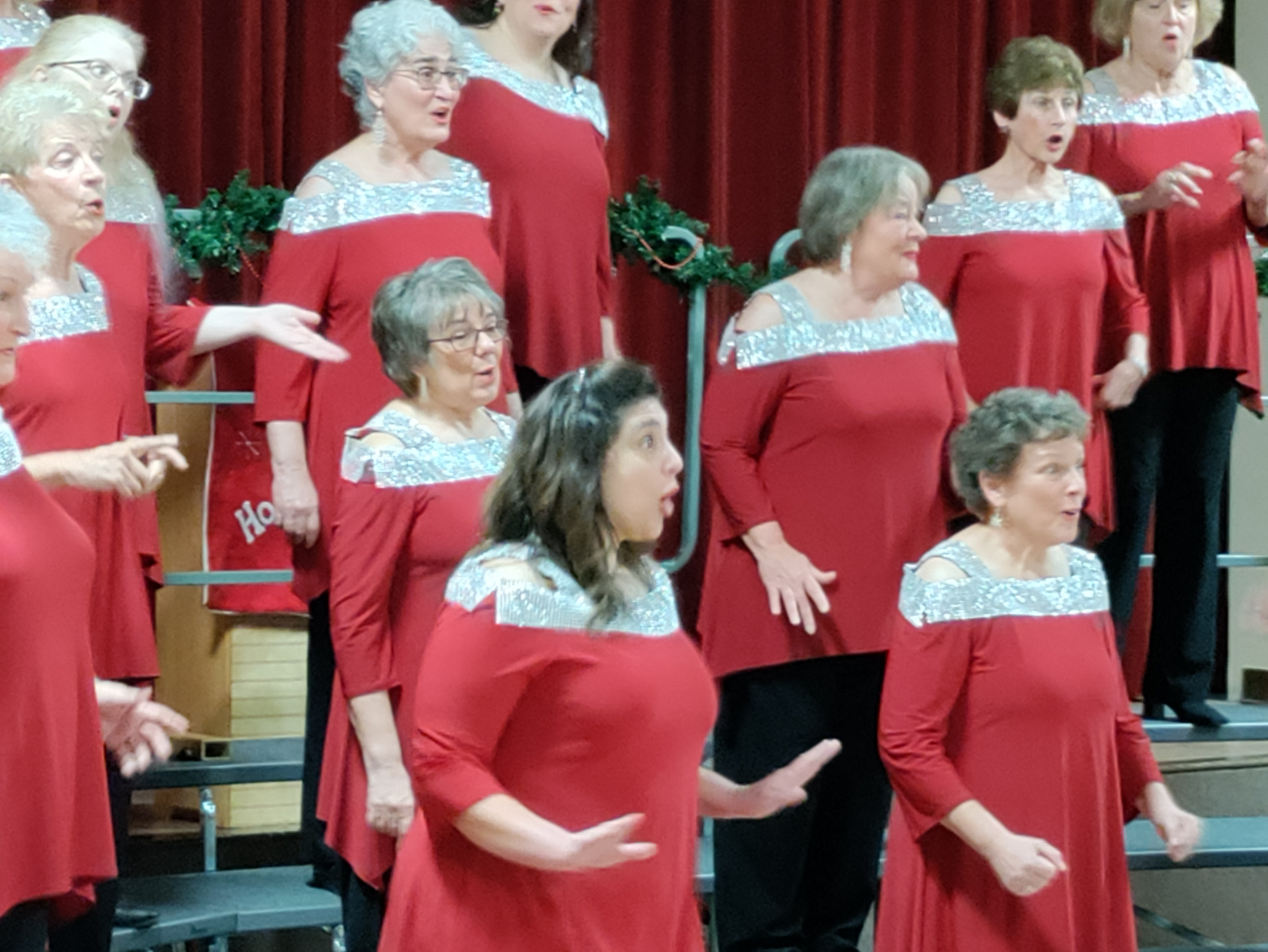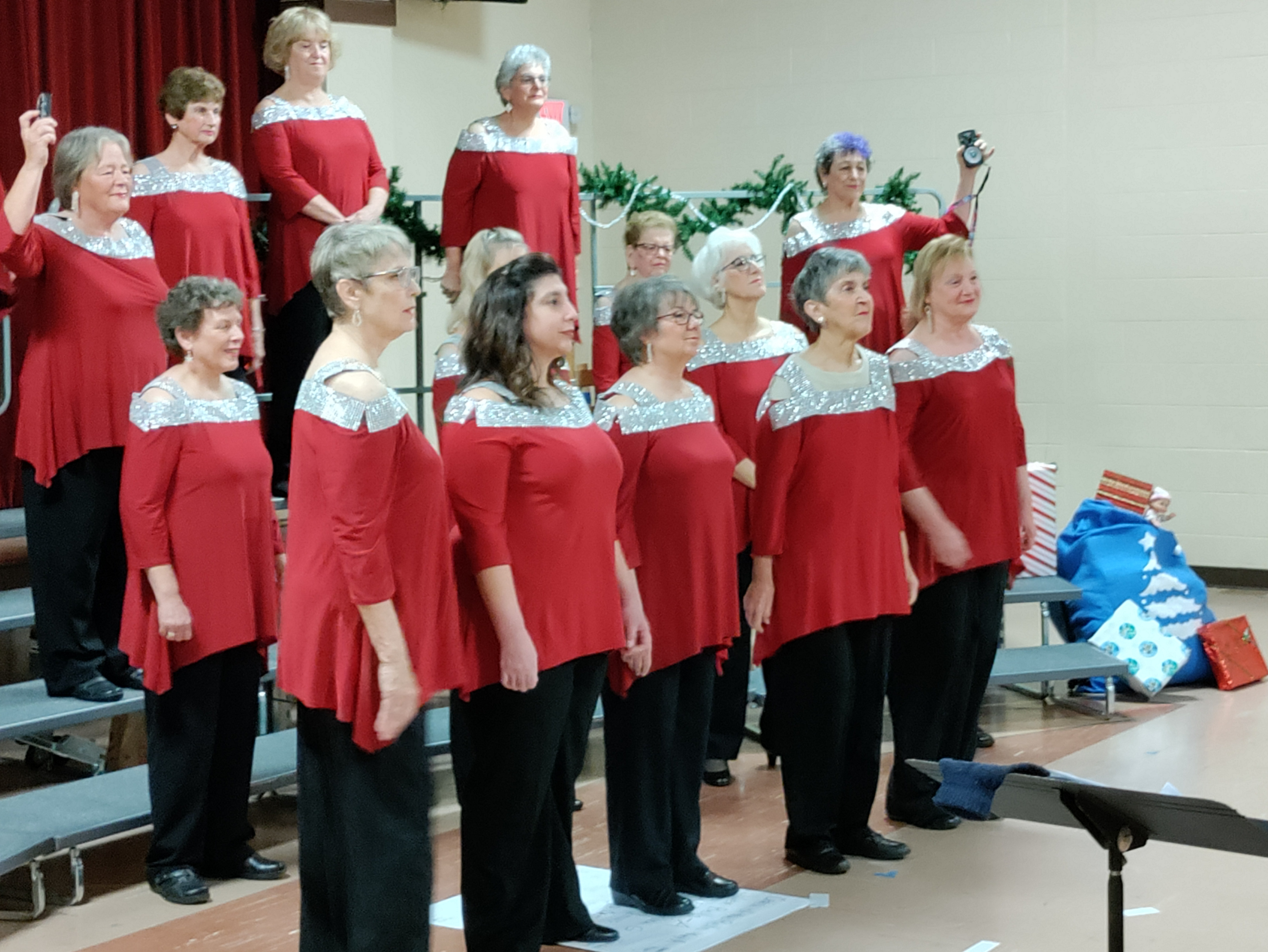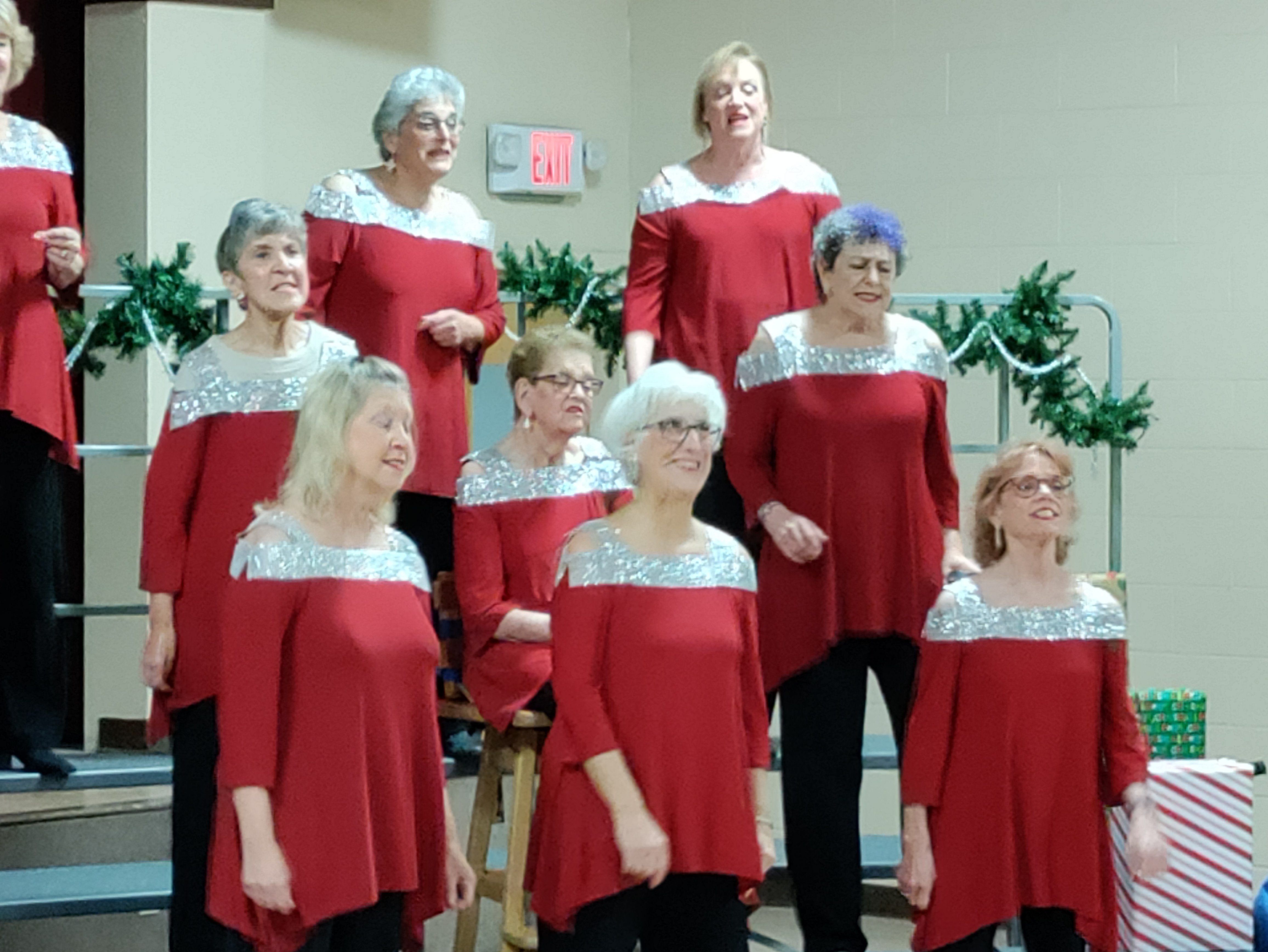 No front page content has been created yet.
Featured Video
Capitaland performs for an audience for the first time in 2 years! Watch the teaser below for a sample: