About Our Chorus
Capitaland Chorus of Albany, NY is a women's barbershop chorus and an award-winning Chapter in Region 15 of Sweet Adelines International.
Capitaland Chorus was chartered over 40 years ago with only 20 members, as the Latham Circle Chorus. Over the years, our membership has increased from a handful of local women to a diverse group of women of all ages with varying interests, backgrounds, and occupations, all of who live and work in several counties in and around the Capital District. Due to our growing membership, the chorus changed its name to Capitaland Chorus in 1991.Currently, we have over 35 members, all of whom are dedicated to the art of four-part barbershop a cappella singing. We always welcome new singers!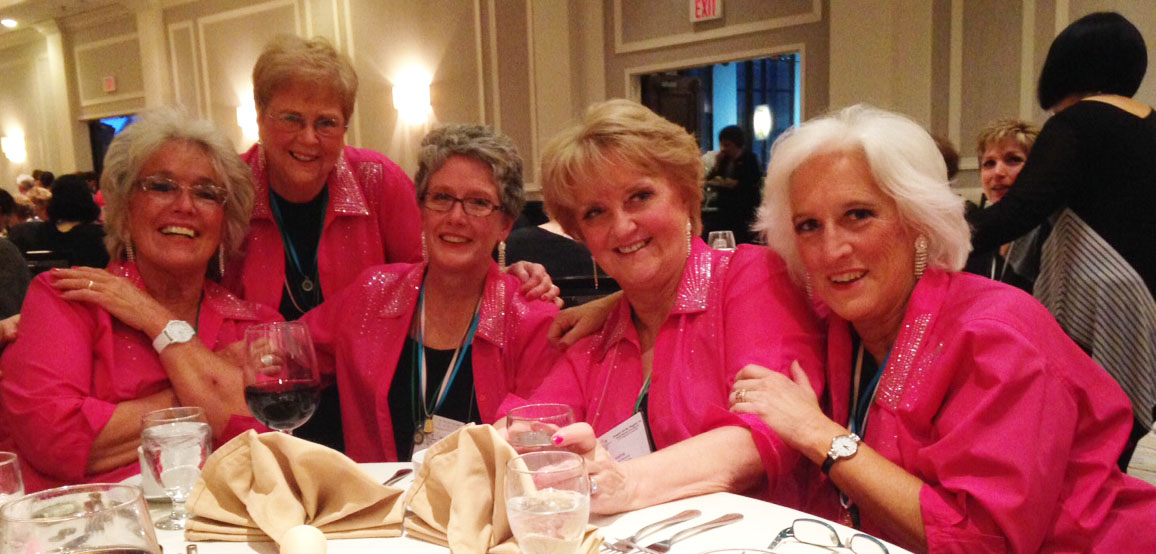 As a chapter of Sweet Adelines Greater NY/NJ Region 15, we compete each spring with other choruses from our region, which extends from Syracuse to New Jersey and Long Island. We've competed "in our own backyard" since 2014, as our Regional Convention and Competition has been held in Albany, New York.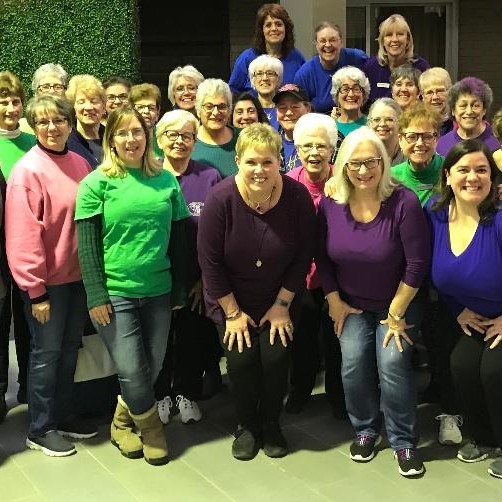 Education is of prime importance to Capitaland Chorus and Sweet Adelines International. This goal is achieved through International-level coaches and faculty who train us in vocal production, choreography, and showmanship. Coaching sessions are a normal part of our education, and several are scheduled for the future. Capitaland holds weekend retreats for chorus members and our director, usually yearly. The chorus is coached during rehearsals and then we really enjoy each other's company (party) in the evenings. Retreats allow us to focus on our craft without interference from our daily distractions and spend some super fun times together.
Throughout the year, the entire chorus, smaller ensembles and quartets continue to promote our craft. We perform for various community events, assist charitable groups with fundraising, perform our National Anthem at the Joe Bruno Stadium, host and perform at our Annual Show, and spread cheer through Singing Valentines and Harmony Grams for all occasions. We have welcomed travelers to the airport during the holiday season and perform at company parties.
We are a very active and involved chorus in both our community and our sponsoring organization.
 Come join the fun!