Chorus Accomplishments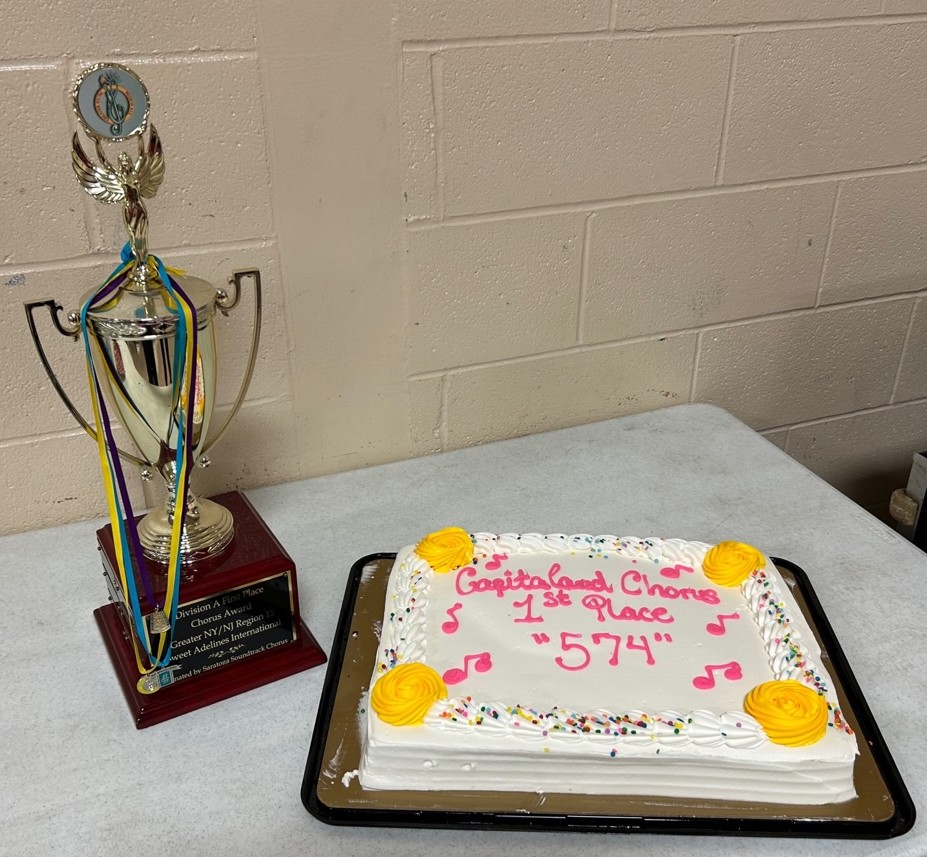 Capitaland Chorus performed in Sweet Adelines International Region 15 chorus competition, held in Albany on April 22, 2023. The chorus earned medals for 1st place small chorus, most improved chorus, and 4th place in the overall competition! 
Capitaland Chorus competes each year in the Sweet Adelines International (SAI) Region 15 annual convention and contest. Usually held in the spring, the three-day event features dozens of choruses and quartets from the region, which extends from Saratoga to Long Island and New Jersey. The convention has been held in Albany since 2014. It was canceled in 2020 and 2021 due to COVID-19 restrictions but in May 2022 we returned once again to in-person competition.
During the contest, each chorus performs two songs: a ballad and an "up-tune." Choruses are judged for qualities such as sound, music, expression, and showmanship. In addition to overall honors, medals are awarded in categories based on the size of the chorus. The top overall medal winner is eligible to compete at the SAI Convention against choruses from across the U.S. and the world.
Capitaland Chorus has a history of winning medals at the regional contest. We won fifth place overall in 2018 and fourth place overall in 2017 and 2016. We also placed third among choruses of our size every year from 2014 to 2017. We won the first-place medals in the region in 1996, 1999, 2002, and 2004 and competed at the national competitions in Salt Lake City, Utah; Orlando, Fla.; Phoenix, Ariz.; and Detroit, Mich.  
One of the high points in our history was taking the highest honors in the Mid-Size Choruses category in 2007. We then competed at the 2008 Harmony Classic in San Antonio, Tex., where we placed fourth overall.  The Harmony Classic is a special Sweet Adelines international competition and differs in that the choruses perform a 15 minute performance package rather than just two songs.