"a cappella 101"
"a cappella 101" Class Schedule -  Barbershop Harmony with the Capitaland Chorus!
Classes will be held on Tuesdays, October 25, November 1, 8 and 15 from 6:30-7:30 with the ultimate goal of having guests perform with us in our upcoming Holiday Show!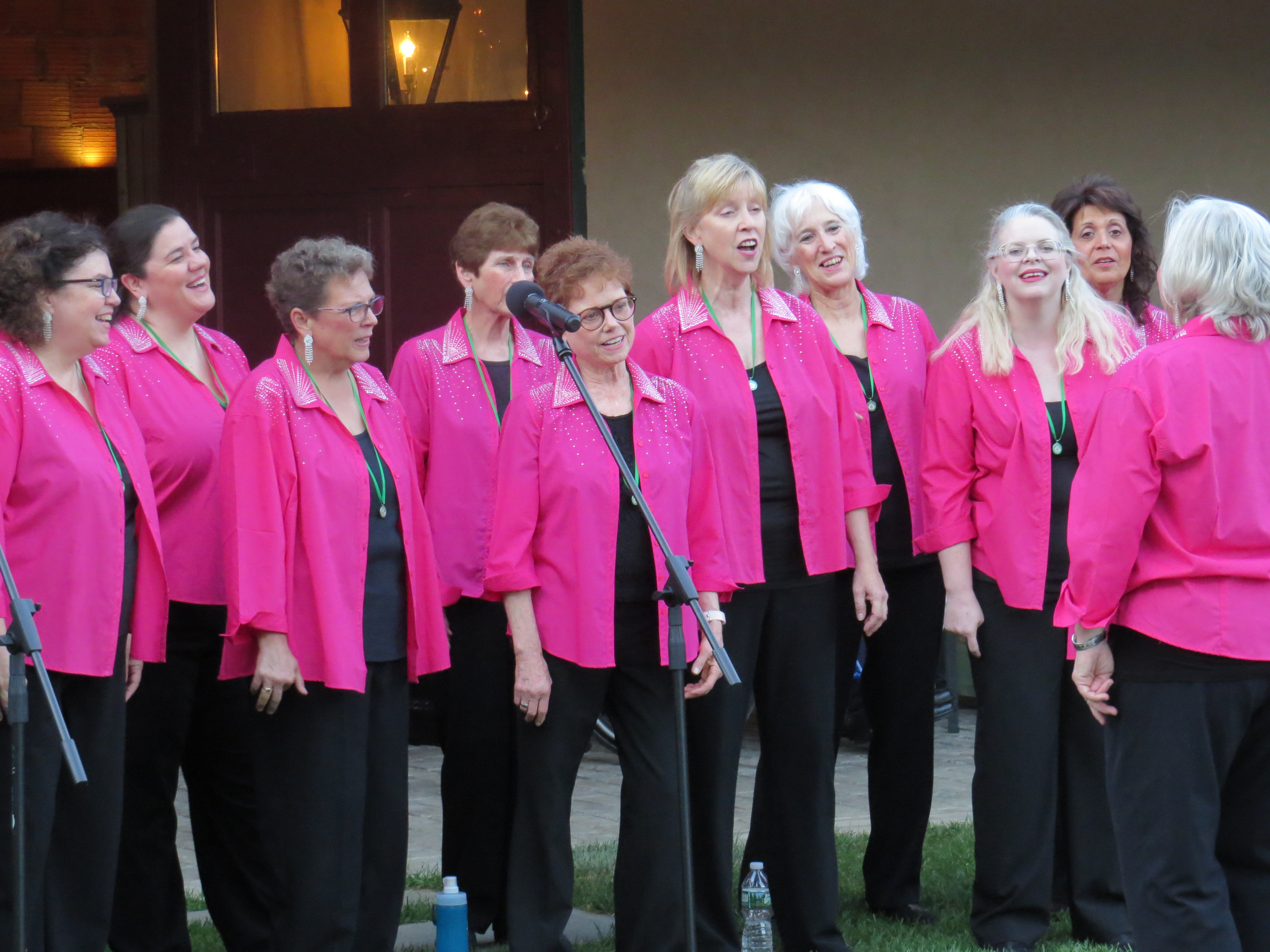 Class 1: October 25 – Your Breath Makes Your Song
Singing is breathing and breathing makes singing – how your breath and phonation affects how you sing and how to improve it! Using body alignment, posture and knowledge of the breathing mechanism to help us sing properly.
Class 2: November 1 – Tuning In with Each Other
For the best tuning and intonation! Using your own body to create the best sound you can, building on breathing skills learned in the previous class and incorporating them into tuning and intonation! How to get the most out of your voice! Are you standing in your own way?
Class 3: November 8 – How Your Body Tells a Story
Exploring how involving your body improves your singing – after all, it's "all us!" No orchestra, no piano, just our voices being the best they can be. Lesson will focus on how we physically approach our craft. Learning will include expression and how we use the story to help our craft and our own singing.
Class 4: November 15 –  Music and Meaning: How It Relates To What We Do
What do all those squiggles mean? We will touch on some quick theory as it can help nonmusic readers. For those with musical backgrounds, you will learn things that will differ from what you have previously learned! In this final class, we will also watch and listen to some award-winning Sweet Adeline choruses and quartets, plus great examples of other types of a cappella singing that "resonate" with barbershop.
Class 5: November 29 - (Optional) Membership Q&A: How Do I Join? 
All your questions about membership will be answered.