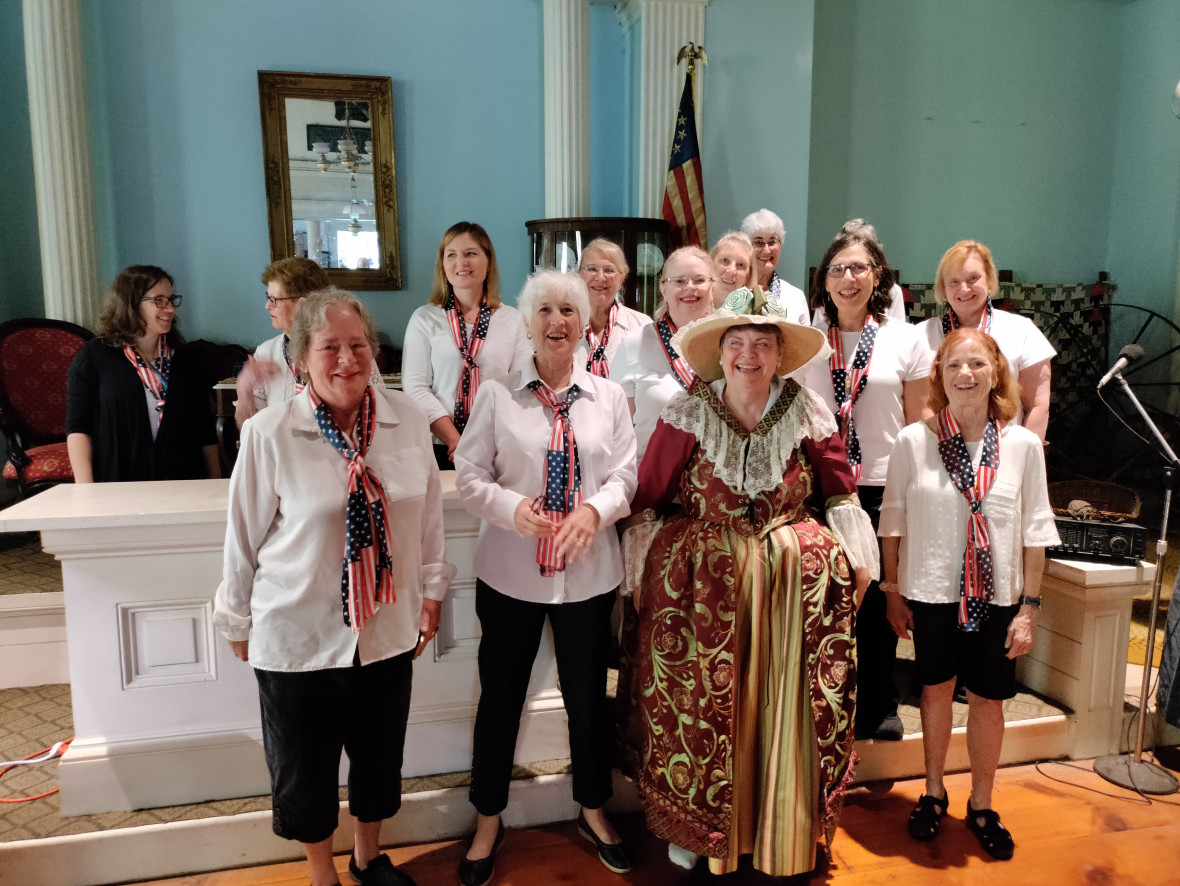 June 24, 2023 -- Canaan Historical Society Performance
A small ensemble traveled to Canaan, NY to participate in the Canaan Historical Society's annual celebration of Canaan's declaration of independence from Great Britain on June 24, 1776.  The rain did not put a damper on the festivities.  The celebration  was moved inside to the small museum (which had been converted from the town church) filled with historical artifacts. We opened the program with the singing of the National Anthem followed by a short performance which was well received by all.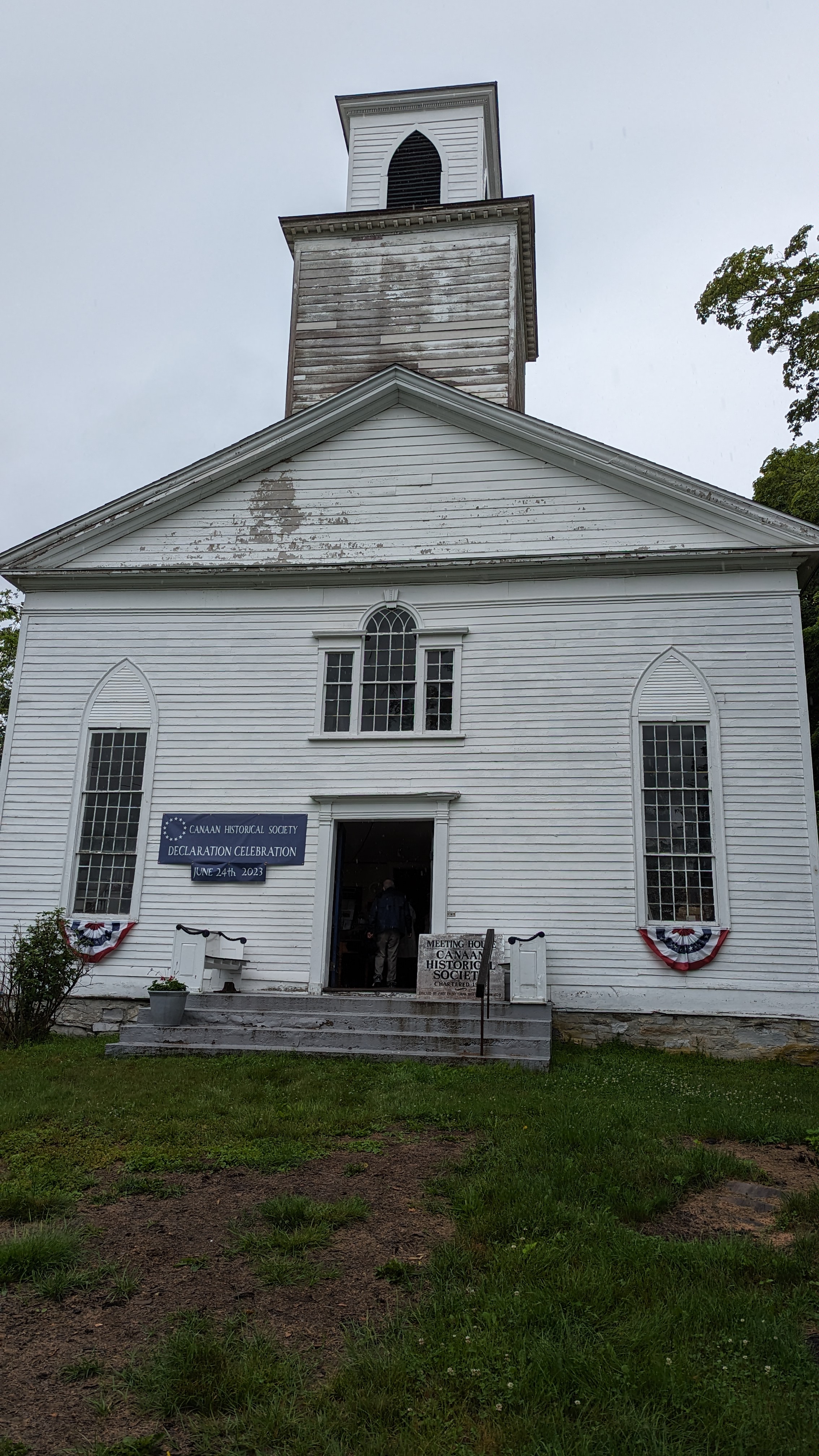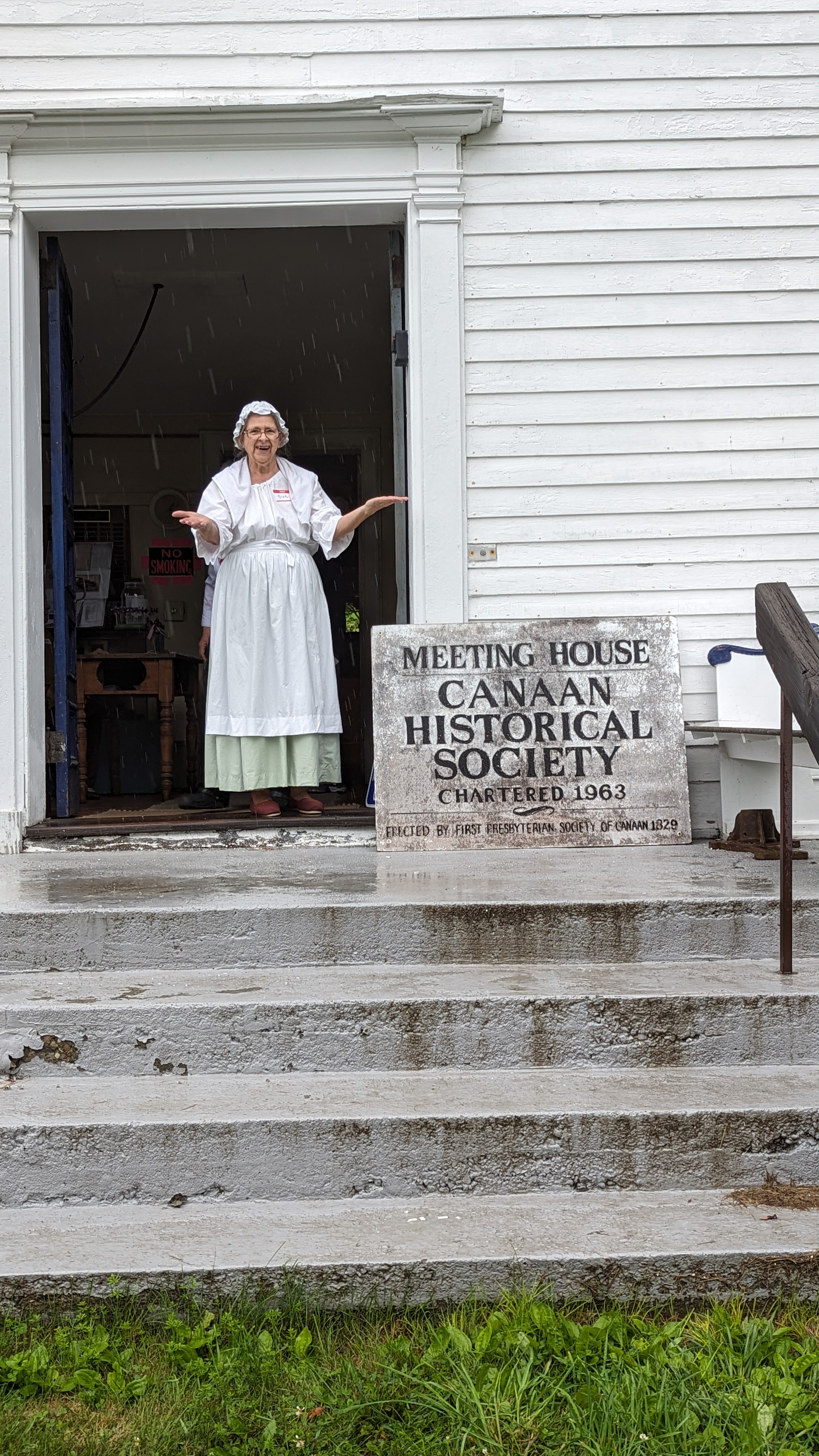 One of our assistant directors, Dodie Gearing, is Canaan's town Historian.  She performed with us, attired in full colonial costume!